Dr. Mike ~ UL Communication Studies Professor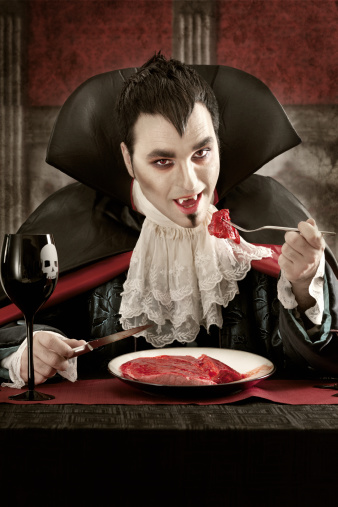 I think it must be hard to be a vampire. The supernatural powers are pretty cool. And while all the weaknesses are challenging to keep track of, that's really just an organizational problem. Also, who wouldn't enjoy living in a remote castle? Well not too remote. you'd want broadband and good wi-fi. I suspect the eating habits must be the real challenge.
I don't just mean the blood. I figure that every vampire just has to get over the blood, both in a moral and physical sense. I mean what's a vampire going to do? Eat rats? Steal from the blood bank? I'm sure that's fine for the brooding, anti-hero types, but it's not going to keep the undead stamina up. Vampire feeding is no doubt very messy too. Still, that's probably a lot like going to a barbeque. A bit of careful dining and some wet wipes should keep the face and clothes clean.
What I mean is that mealtimes must be challenging for vampires. In some ways vampires have access to the biggest menu imaginable. There are seven billion potential meals awaiting them on the planet. But for reasons of safety, a vampire must be a very careful eater.
(more…)